Dr. Narishkin's Story: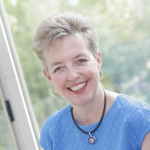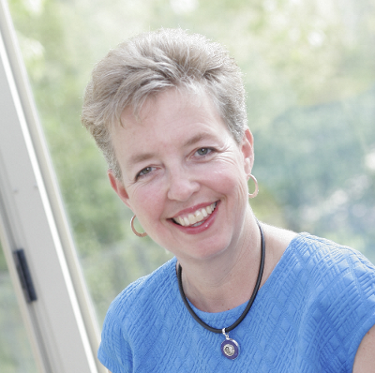 When Ferguson imploded in August 2014, I noticed the unrest wasn't stopping but people weren't talking about it. What made international news, left a gag order over several St. Louis-area school districts. The silence was curious and concerning to me. So I began having regular conversations about what was happening and why with Pastor Julius Sims, EdD., with whom I attended the doctoral program at the University of Missouri-St. Louis. While our differences were clear, race, gender, and socio-economic background, our common interests of faith and education kept us learning and growing together. Though we both had a lot to understand about intercultural competence, I noticed my friends in Pastor Julius' African American church were much more comfortable talking about race and the current events. I began to wonder what made us, my fellow whites, feel so insecure. What was it about majority American culture that was keeping us from talking about race? And if we are unable to speak freely, is that why some of us feel tongue-tied and others of us feel side-lined? From those questions, I leveraged my 25+ years of teaching, researching and mentoring to develop a Workshop Series for organizations that empower people with the skills and heart for courageous conversations. When people feel compassionate and competent, an environment of safety and belonging grows. It is within that culture of belonging that employees can really increase productivity together.
Dr. Narishkin's Why:
I have learned that groups need more than diversity training. They need to develop intercultural competence based on scientific, measured outcomes that change behaviors, process, and productivity across organizational culture. I inspire people to develop reverent relationships so that they can put intentions into action and feel empowered to create a culture of belonging.
Dr. Narishkin's How
Using the assessment tool, the Intercultural Development Inventory, I help people and their companies learn their current level of intercultural competence. This understanding informs the instructional approach that leads the team to develop the skills and heart to talk successfully with people from different backgrounds so they can be free to build authentic working relationships. As a result of this training, leadership and team members will be able to:
Volunteer to participate, thus self-select (Engagement)
Create authentic relationships by developing the skills and heart needed for connection (Education)
Notice systems that help and hinder employees and customer engagement leading to more effective problem solving (Awareness)
Increase productivity by helping employees practice and experience belonging & safety (Action)
Grow revenue because employees and customers experience trust and promote social accountability together (Mastery)
Dr. Narishkin's Who:
CEO's, HR Executives, Management Team Leaders, and members of an organization who want to take the lead. They:
Know that diversity, inclusion and belonging are not only good for business but also the right thing to do;
Want this work to be their legacy or are taking over from the previous generation and see the opportunity;
Have the heart and courage to make a cultural shift in their organization (as opposed to checking a box);
Want to see measurable progress within 6-9 months; and
Aspire to support and participate in developing the intercultural competence in their organization in order to create a culture of belonging and innovation, to hire and retain top diverse talent, and to reach a broader market.
For more information on how Empowering Partners can help your, please email us today or call us at (314) 669-5757.