Discover the first step to creating a diverse organization and ensuring everyone feels valued, heard and engaged.
Dr. Amy Narishkin
Cultural Intelligence
Strategist and Facilitator
Discover cultural intelligence – the way to win with a diverse workforce and in a diverse market place.
Deliver on the performance and profit promises of your existing diverse workforce.
Develop the ability to hire, retain and promote top diverse talent.
Amy's Blog
Browse our blogs to gain more insight into diversity and cultural confidence.
Cultural Intelligence
Do you want to hire and
retain top diverse talent
and reach a broader
market?
Amy's Book
To jump start your cultural intelligence check out Amy's book: Awoke In Progress….
Seven Signs an Organization Lacks Cultural Intelligence
Empowering Partners' first step with your organization is to identify the current words and actions being used that hinders productivity, engagement and collaboration. Diversity can either work for or against your organization. Without Cultural Intelligence, different perspectives can increase defensiveness, stereotypes and stonewalling. Because it's not easy to determine the root cause of the problem, we can begin by noticing and naming the symptoms.
Here are the top seven organizational symptoms…
Excludes colleagues and clients
Stifles conversations and authenticity
Has fighting between groups or departments
Fails to attract, retain & promote diverse talent
Suppresses ability to reach to new markets
Has low employee engagement & innovation
Has tardiness and high turnover
To jumpstart safe conversations across cultural and departmental differences, and increase collaboration, innovation and profit in any organization, learn more about Empowering Partners' six workshops.

"I personally attended one of Dr. Narishkin's Workshops. Her presentation, stories, and activities (not role playing situations) are informative and thought provoking. I went to her training, Outsmarting Unconscious Bias with a huge assumption that 'she wasn't talking about anything that I needed to know about.' It was eye-opening to learn to see situations from a different perspective and how it impacts the people we serve and the people we serve with! After the Workshop, I was so excited to bring Dr. Narishkin to us to add to our volunteer training."
Volunteer Coordinator, St. Louis
"During our workshop on Cultural Proficiency, Amy effectively presented research on majority culture and its impact on each of us, unpacked fears behind the audience's reservation to share thoughts and feelings about social justice, and gave context by offering a big picture of how culture is created and sustained. And most importantly, she affirmed and modeled positive responses to different perspective; thus, encouraging further dialogue and relationship building. As a result, during the workshop, the teachers were able to comfortably and civilly share insight and growth about their new understanding of race and social justice."
Educational Consultant, St. Louis
"As a leader of an organization, it is our obligation to raise awareness and understanding of cultural differences.  By participating in the Empowering Partners Workshop Series, Taking the Lead with Diversity, I learned that 65% of the population tends to minimize the differences between us, which in the ends stunts our emotional growth and ability to move forward.  Amy provides great tools and brings people together on a personal level that increases and promotes cultural awareness. Because both employees and customers experience safety and belonging, this Workshop Series has increased both collaboration and productivity in our workplace."
Chief Executive Officer, St. Louis
"It is so easy to think you're always right and close out other people's ideas or to take the easy road simply because it is easier. Dr. Narishkin's Workshop, Taking the Lead with Diversity helped me to uncover my natural bias tendencies and open my way of thinking to consider the road less traveled. After completing the course, I am able to be a more effective and collaborative team member by listening carefully to others' for greater understanding and seeking ways to make the end result more powerful for all of us involved. The kicker is, I always thought I did this…until I took this class and my eyes were opened, and now I know better."
Transport Office Manager, St. Louis
Awoke in Progress: An Interactive Journal for Developing Intercultural Consciousness
You know that awkward moment? We've all lived it. That moment when you or someone you know feels tongue-tied talking with a person of a different race or culture? If it's awkward one-on-one, imagine the impact on your organization! Our common knee-jerk reaction is to minimize or not even acknowledge differences. It may seem like a good idea to go-along-to-get-along, but it actually undermines individuals, our relationships, and our impact at work. Hidden assumptions are often at play; bits of knowledge about cultures, races, or social groups which get stored in our brains. Once lodged in our minds, they can inadvertently influence our behavior toward others while we remain oblivious to their influence. Realizing empathy for your own and others' experience is an on-going process of awakening, one that benefits you and your organization. The intent of this interactive journal is to provide a safe space to support and capture your own awakening work.
Develop the skills and heart to successfully talk and work with people from different backgrounds. Feel free to build authentic working relationships and develop the cultural self-awareness that creates an environment of safety and belonging for everyone.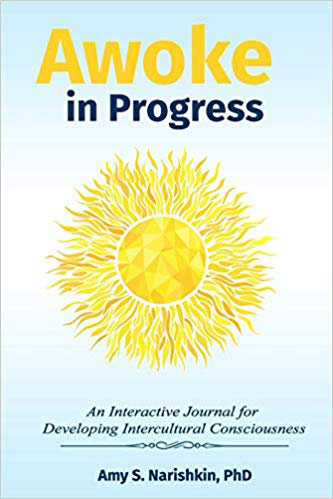 Meet Dr. Amy S. Narishkin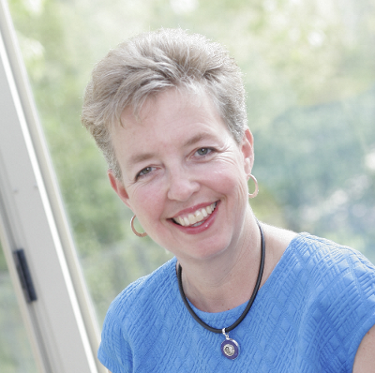 "Leaders need to create a culture of safety and belonging for everyone to live their best and most productive life," says Dr. Amy S. Narishkin. With a PhD in Adult Education and 25+ years of teaching, researching and mentoring, Amy works with CEO's, management teams and those who take the lead in organizations to effectively implement the tools for cultural intelligence.
Her consulting and workshops help leaders and organizations develop the capacity to value, include and engage the unique strengths present in your workforce to deliver on the high performance promises of diversity.
In addition to her work in corporations, non-profits, schools and churches Amy is also an advocate for cultural intelligence at home with her international CEO husband, four thriving high school to adult children and her passion for church and community volunteering.
Learn how to assess your organization's level of cultural intelligence.