Intercultural Competence
Do you want to hire and retain top diverse talent and reach a broader market?
Corporate Workshops
Empowering Partner's Workshop Series lays the foundation for greater organizational collaboration, productivity and innovation.
Seven Symptoms
Does your organization have any of these 7 symptoms of a mono-cultural mindset?
Outsmarting Unconscious Bias
"Have you ever seen this test before?" my friend Julie asked in an email. She'd just completed the Harvard Implicit Association Test for cultural competency training. "I am shocked at how biased my results are." she said. When I saw her later in the day, she told me...
Leadership Upended
Working together can oftentimes be more effective than taking the lead. And since I was new to the situation, I just wasn't sure what I could do. In late August, Word of Life Christian Church in north city St. Louis was holding their annual church fair and school...
Don't Ditch the Relationship
"I don't know, maybe it's OK to end a relationship in order to stand up for what you believe in," stated my friend Patte. Later that day, I found I was still thinking about her remark. I asked her what prompted the statement. She explained that she is a minority; a...
Do Our Monuments Inspire?
"The $350,000 would be better spent on education. Why is the City of St. Louis spending so much to pull down a confederate statue in Forest Park?" Linda's protest echoed that of others around the city and country. That morning my daughter Abby had sent me a link to...
Smaller
After the shooting death of Philando Castile during a traffic stop, award-winning author Marlon James took his frustration about racism in Minnesota to Facebook. In an essay, Smaller, and Smaller, and Smaller, James noted, "You will never know how it feels to realize...
The Impact of Minimization
My husband, Cyril lives and works in the U.S., was born to French parents and reared in Rio de Janiero and Rotterdam. At times he shares his observations of American culture with me. I was intrigued by his recent remark, "I get frustrated with how mono-cultural the US...
White Privilege …Really?
When I first heard the words "white privilege" three years ago, I bristled at the term. My colleague, Pastor Sims and I were mid-conversation, so I didn't tell him it bothered me. I wouldn't have known what to say anyway. As I reflect back on that moment, I remember...
When Silence Isn't Golden
While interviewing Pastor Sims and me about our monthly cross-race discussions at Word of Life Christian Church in St. Louis, YouTuber Kim St. Clair asked me, "What were you told about Black folks when you were growing up?" Not much, I told her. Kim looked curious. We...
Listening Too
"What makes listening hard is that sometimes we do not really care how the other person feels," explains Burley-Allen, (1995) in Listening, the Forgotten Skill. "This usually happens when we ourselves don't feel heard, or when we have too much to say. The key to...
I Thought I Was Listening
After reading my December Blog, Taking Time, my sister, Anne Collier called to tell me how much she appreciated the reminder to be relationship-based, as opposed to task-based, even at work. As a journalist, youth advocate and director of The Net Safety Collaborative,...
Why Intercultural Competence?
You know that awkward moment? We've all lived it. That moment when you or someone you know feels tongue-tied talking to person of a different race or culture? Imagine the scale of impact on institutional growth and innovation. Our knee-jerk reaction, to minimize or not even acknowledge differences, may seem like go-along-to-get-along, but it actually undermines individuals as well as corporate productivity. Think you don't face these issues because your work culture is homogeneous? Differences not only include race but nationality, gender, age, previous work experience, and even the divisions between departmental mindsets like operations versus marketing. Get ready to experience Intercultural Competence.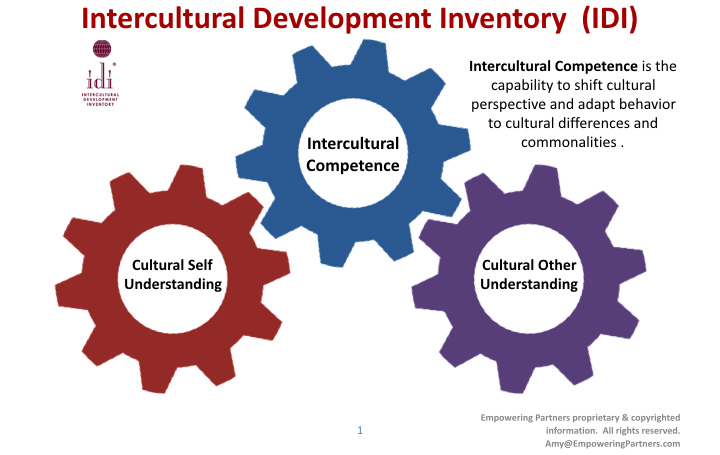 Intercultural Competence is the ability to shift cultural perspective and appropriately adapt behavior to cultural differences and commonalities. As employees develop cultural self-awareness, as well as cultural other-awareness, they experience greater safety and belonging. At the same time, the company attracts and retains top diverse talent, and realizes greater productivity and profit.
Intercultural Competence is the how…
Where there is a mix (diversity) of differences in how people interact and experience the world around them (culture), it requires the capacity to recognize, navigate, and bridge the complexities of individuals and groups (intercultural competency) if the goal is to ensure people feel valued and engaged (inclusion). International and domestic cross-cultural outcomes are achieved through the development of intercultural competence – the capability to shift cultural perspective and appropriately adapt behavior to cultural differences and commonalities (Dr. Mitchel R. Hammer, 2009)
Assessing intercultural competence at the individual, team or organizational levels is accomplished through the administration of the Intercultural Development Inventory (IDI). The IDI, an assessment tool, is a 50-item questionnaire, available online that can be completed in 15–20 minutes. To learn more, contact Amy, a Qualified Administrator of the IDI.
About Dr. Amy Narishkin
With a PhD in Adult Education and 25 years' experience in teaching, consulting, managing and research, Dr. Amy Narishkin works with CEOs, management teams and those who want to take the lead in organizations to effectively implement the tools for intercultural competence, collaboration and innovation for growth. Amy is a Qualified Administrator for the Intercultural Development Inventory (IDI). As a cross-cultural talk leader and successful entrepreneur, Amy coaches both on a personal and business level. She has created and facilitated over 30 participant-driven programs, spurring the growth of exciting places to interact and work.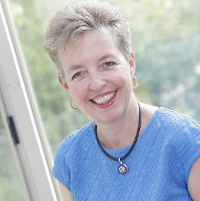 Dr. Amy Narishkin
Qualified Administrator for the Intercultural Development Inventory (IDI)