Intercultural Competence
Do you want to hire and retain top diverse talent and reach a broader market?
Corporate Workshops
Empowering Partner's Workshop Series lays the foundation for greater organizational collaboration, productivity and innovation.
Seven Symptoms
Does your organization have any of these 7 symptoms of a mono-cultural mindset?
Why Intercultural Competence?
You know that awkward moment? We've all lived it. That moment when you or someone you know feels tongue-tied talking to person of a different race or culture? Imagine the scale of impact on institutional growth and innovation. Our knee-jerk reaction, to minimize or not even acknowledge differences, may seem like go-along-to-get-along, but it actually undermines individuals as well as corporate productivity. Think you don't face these issues because your work culture is homogeneous? Differences not only include race but nationality, gender, age, previous work experience, and even the divisions between departmental mindsets like operations versus marketing. Get ready to experience Intercultural Competence.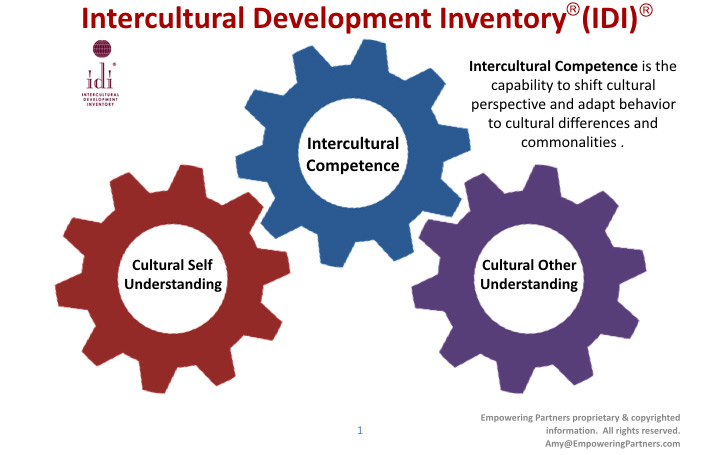 Intercultural Competence is the ability to shift cultural perspective and appropriately adapt behavior to cultural differences and commonalities. As employees develop cultural self-awareness, as well as cultural other-awareness, they experience greater safety and belonging. At the same time, the company attracts and retains top diverse talent, and realizes greater productivity and profit.
Intercultural Competence is the how…
Where there is a mix (diversity) of differences in how people interact and experience the world around them (culture), it requires the capacity to recognize, navigate, and bridge the complexities of individuals and groups (intercultural competency) if the goal is to ensure people feel valued and engaged (inclusion). International and domestic cross-cultural outcomes are achieved through the development of intercultural competence – the capability to shift cultural perspective and appropriately adapt behavior to cultural differences and commonalities (Dr. Mitchel R. Hammer, 2009)
Assessing intercultural competence at the individual, team or organizational levels is accomplished through the administration of the Intercultural Development Inventory® (IDI)® . The IDI® , an assessment tool, is a 50-item questionnaire, available online that can be completed in 15–20 minutes. To learn more, contact Amy, a Qualified Administrator of the IDI® .
About Dr. Amy Narishkin
With a PhD in Adult Education and 25 years' experience in teaching, consulting, managing and research, Dr. Amy Narishkin works with CEOs, management teams and those who want to take the lead in organizations to effectively implement the tools for intercultural competence, collaboration and innovation for growth. Amy is a Qualified Administrator for the Intercultural Development Inventory (IDI). As a cross-cultural talk leader and successful entrepreneur, Amy coaches both on a personal and business level. She has created and facilitated over 30 participant-driven programs, spurring the growth of exciting places to interact and work.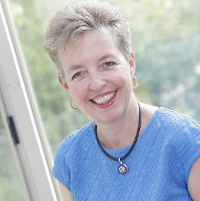 Dr. Amy Narishkin
Qualified Administrator for the Intercultural Development Inventory (IDI)