You're at the dinner table with your family. You pour the milk, you pass the peas, and your child asks you, "Who's George Floyd?" Which parent are you?
Are you the one who scrambles to buy as many children's books on race and racism as possible? Or are you the one who schedules an emergency meeting with your parent friends to ask their advice? Or are you the one who drops the peas and changes the subject?
Whichever parent you are, we have a resource for you — as long as you're someone who is willing to admit we don't know what we don't know and want to take this opportunity to learn.
If you're asking:
How do I talk to my kids, friends and colleagues about race and other differences that make conversations awkward?
What gets in the way of building authentic and meaningful relationships with people who are different?
How can I better understand the systemic issues in our culture and world that leave people feeling sidelined and/or silenced?
How do I expand my circle of friends to include people from different backgrounds?
What can I do to make a difference?
Then this workshop – How to Talk About Differences with Children and Navigate Cross-cultural Conversations with Friends – is for you.
This workshop series offers you a safe space to explore tender topics and ask uncomfortable questions. This series helps parents, teachers and leaders feel better equipped to appreciate different perspectives and show genuine respect with people of varied backgrounds. Parents will learn to take advantage of "teachable moments" with their children and turn potentially awkward instances into opportunities to talk respectfully about differences and the value they add to our families and in our society. Participants will be able to:
Relate better to people by discovering the value of a multicultural mindset
Get past stereotypes by learning how to outsmart assumptions
Learn about other people's contexts and lived experience by developing cultural awareness
Have more genuine relationships because children and adults feel valued, heard and engaged around you
Be patient with yourself as you learn how to express compassion in a way that is meaningful for you and others
Discuss challenging topics about differences with more confidence
Discover patterns and systems that leave people feeling sidelined or silenced by centering conversations around others
Educating our children, friends, family and/or, or colleagues starts with educating ourselves. We start by and learning to outsmart unconscious bias, practicing empathy for others' lived experience and understanding why it is an important time for white people to center others in our conversations.
Join Dr. Amy Narishkin, an expert in Cultural Intelligence and an esteemed facilitator of challenging productive conversations, for…
Empowering Partners' Workshop Series that includes four 60-minute interactive sessions, each held from 8-9 am:
Session 1: Make the Case, Thursday, July 23rd
Session 2: Outsmart Assumptions, Thursday, July 30th
Session 3: Discover Cultural Awareness, August 6th
Session 4: Express Empathy, Thursday, August 13th
Dr. Narishkin provides the context and offers specific tools while engaging attendees in thoughtful dialogues to build the skills for culturally intelligent conversation with children and adults. Registrants will attend 4 consecutive sessions, each workshop building on the content of the previous one. One Workshop builds on the next, so you'll want to be available and attend all four sessions.
Special Price for Parents, Teachers and Leaders: $159 – paid upfront for the entire workshop ($39.75 per session)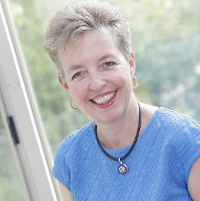 Dr. Amy Narishkin
Dr. Narishkin is cognizant of the fact that she is a white woman teaching this course. She understands the privilege and responsibility from being identified with the majority white cultural group. That is why she feels compelled to teach these skills of Cultural Intelligence, so others can feel the freedom to safely walk and talk in a world that is increasingly more diverse. Dr. Martin Luther King, Jr. said, "We are tied together in the single garment of destiny, caught in an inescapable network of mutuality." Imagine the opportunities for genuine connection and solidarity in action when we feel free to talk, listen and learn compassionately with one another.
Questions for Virtual Workshop